Nutrition/Wellness Planning
Pets are what they Eat!
Its true, the short and long term health of your pet depends on a number of factors. One of the most important is what you feed. Our philosophy is your pet will thrive on feeding fresh foods as apposed to highly processed foods. Each pet has different needs and requirements to thrive on a diet tailored for them. Co-Owner Mark DiMatteo has been studying and practicing pet nutrition for over 10 years. As a Certified Pet Food Nutrition Specialist we can help your pet thrive with fresh foods and treats tailored for your pet.
We first start with a comprehensive background of your pets breed, their diet, environment, exercise, health history, vaccine history. Then we design a plan and work with the pet parent to maximize your pets long term health. We then can tweak the plan as needed based on 30 day results.
If your interested in a customized plan for your pet CLICK HERE for more information.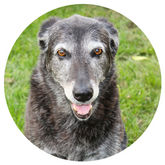 Senior Pet Nutrition
When a cherished animal gets older, their eating habits and dietary requirements can adjust too. As a general guideline, animals are regarded as elderly when they've arrived at one-half of their expectation of life. If a senior animals' exercise and metabolic levels decline, it may be time to decrease their caloric consumption to help prevent obesity as the extra weight is just as unhealthy for animals as it is for people.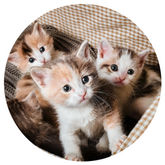 Puppy and Kitten Animal Nutrition
Puppies and kittens necessitate suitable nutrients and calories in order to help them grow. That being said, the very same strategy that works for a smaller breed puppy, such as a Maltese, would not be ideal for a large breed, such as a Rottweiler.

Nutrition for Working Dogs
Stage show and working dogs have special dietary needs. Generally, working dogs are larger breeds such as an Akita, a Mastiff, or a Newfoundland that are specifically bred to perform tasks like sledding or herding. To perform their best, these dogs need a high-performance pet food that helps keep them working at top productivity. Depending on the amount of work, working dogs may require 1.5 to 2.5 times the volume of food as a sedentary pet, and if the dogs are doing work in high conditions, the volume of food needed increases even more.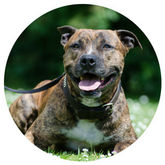 Giant Breed Animal Nutrition
Large breeds such as Mastiffs and Great Danes have unique nutritional requirements. Large dog breeds necessitate well-defined amounts of essential nutrients to fulfill their growth requirements. Large breed puppies need a food produced to ensure proper bone and muscle development and the right amount of energy so they can develop to their optimal growth potential without developmental concerns.
Come visit our pet supply store in Rochester Hills, MI specializing in quality food, treats, and supplies for cats and dogs.